About
While the JJF2016 Championships will be held in the large hall, so that more people are able to view it a real-time public viewing will be held in a seperate hall (small hall).

Viewing at the public viewing small hall costs 600 yen, and compared to Championship venue (large hall) tickets at 2,300 yen, they are offered at a cheaper price.
In addition, it is possible to see the performances up close on a large screen when compared with the rear seats of the large hall.
When registering, both the large hall and small hall can be selected, so please consider viewing the Championships from the small hall.

Image
An image of the public viewing is as follows.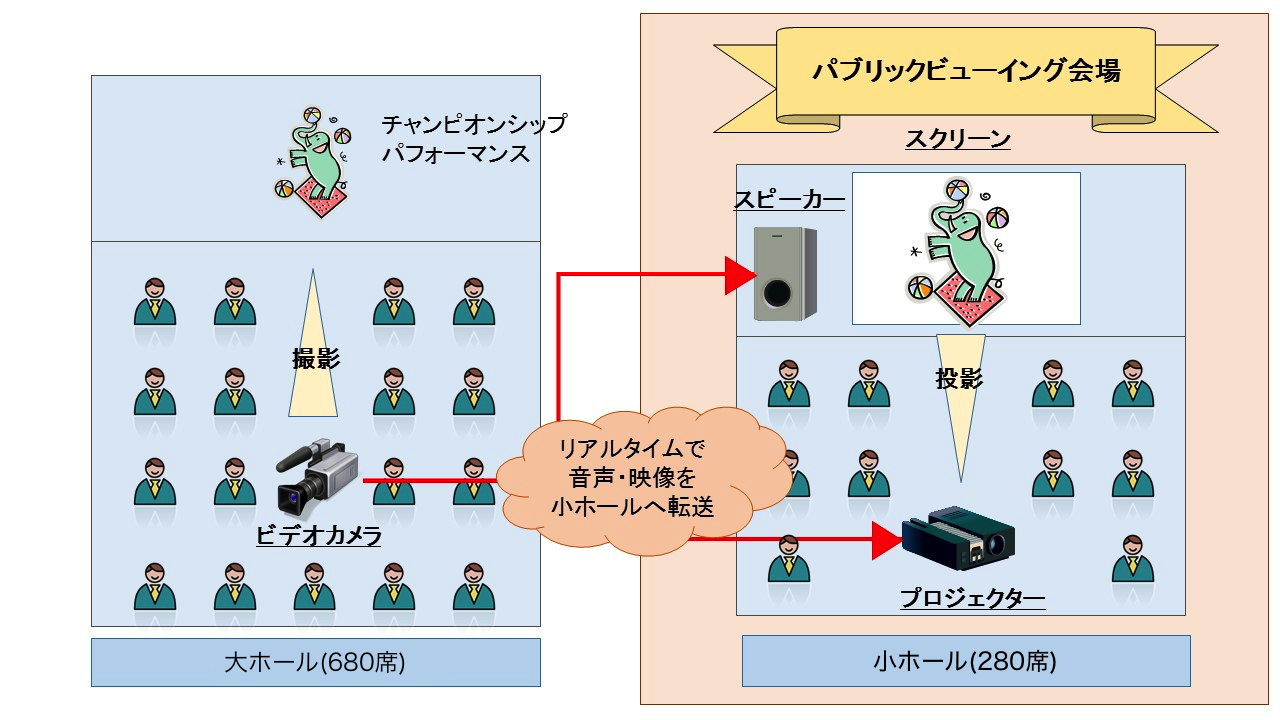 * The image shows above the stage area, however it is not possible to stand here.
Start time
Opening: 15:30 October 8 (Sat)
Start: 16:00 October 8 (Sat)
* The opening time is assumed to be the same as the large hall, however based on venue preparations this may be changed.
Location
National Olympic Memorial youth Center Culture Building small hall
* The Championship will be held in the large hall of the Culture Building.
Capacity
280 people
* The small hall is limited to a capacity of 280 people, and the large hall is limited to 680 people.
Participation fee
[Registration period: 13:30 July 30 2016 (Sat) - 17:00 August 31 2016 (Wed)]

Fee: 600 yen (pre-purchase/open seating)
Number of seats available for purchase per person: 1 per person
* On the day tickets will not be sold. Please note that tickets are only available via pre-purchase.
* Due to venue regulations we are obligated to give a register of names for all participants, meaning that the purchase of multiple tickets by a delegate is not possible.

Click here for details about ticket handling.